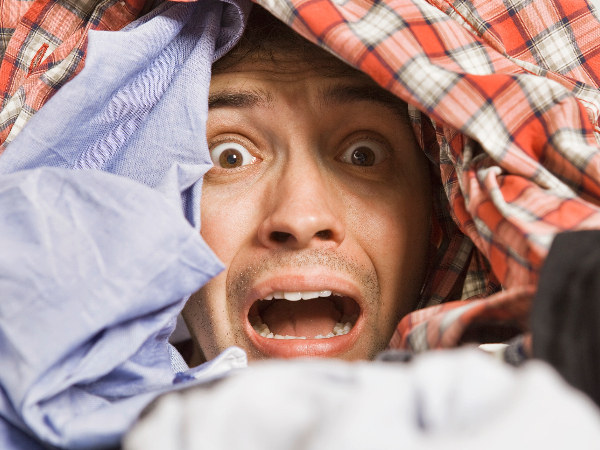 Do your fall plans include some purging to "tidy up" around the house? If so, be aware that major thrift stores and charitable organizations often receive far more used items than they can sell or give away. Sometimes, your "donations" may just be taking a detour to the landfill.
While donating is still a great option, check with the store or organization to find out what they accept and, more importantly, what they WANT. When you drop off items they can't reuse, the best intentions actually make their work more difficult and costly.
How to donate without creating waste
In addition to first checking what is accepted, here are some other ways to avoid the purge scourge with your old clothes:
Create a clothing swap event with your friends and neighbors, or look for a local clothing swap event on social media.
Post items you want to give away on community sites like Buy Nothing, Nextdoor, or a Facebook Neighbors Page.
Avoid buying "fast fashion" and invest in well-made pieces of clothing that are functional, beautiful, and interchangeable.
Donate dress clothes to groups like Dress for Success or directly to smaller non-profits.
Repurpose an old item into a new one. If you don't sew, find a friend to help you, take a class, or watch online tutorials.
Remove buttons and zippers and use old clothing items as rags.
Use old, unsaleable clothing and bedding as stuffing for pet beds. For ideas, check out this Better Homes post on using pieces of old jeans to make a dog bed, or visit Molly Mutt to purchase a pet bed cover you can stuff with your old clothes. You can also make pet bed covers from a pair of jeans or a sweater and stuff them.
And remember, if you are trying to REDUCE your stuff, you can't keep buying more stuff that "refills" your home! Read how to create a "capsule wardrobe" in How "Conscious" is Your Closet?
Image credit: lukas_zb | iStock | Getty Images Plus