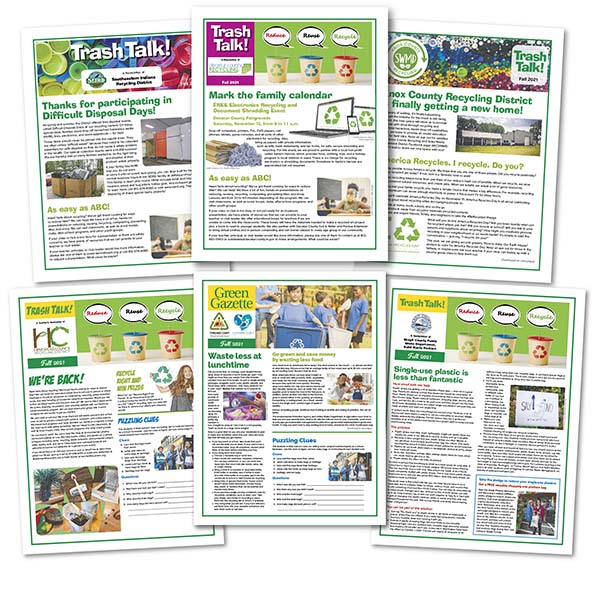 Educate Students: Trash Talk! is packed with engaging, educational activities and local waste reduction and recycling information for upper elementary school students. A teacher guide accompanies each newsletter to help instructors implement hands-on educational activities.
Today's environmentally savvy students will be tomorrow's environmental stewards. From local activity updates to educational games and puzzles, our Trash Talk! student newsletter packs a whole lot of education – and fun! – into one newsletter.
The Trash Talk! teacher guide provides instructors with activities and ideas for using the newsletter to reinforce math, language arts, social studies, science and other skills. The guide also provides information that shows how activities in each edition of Trash Talk! support "standards of learning" by introducing, practicing and reviewing grade-appropriate skills and proficiencies.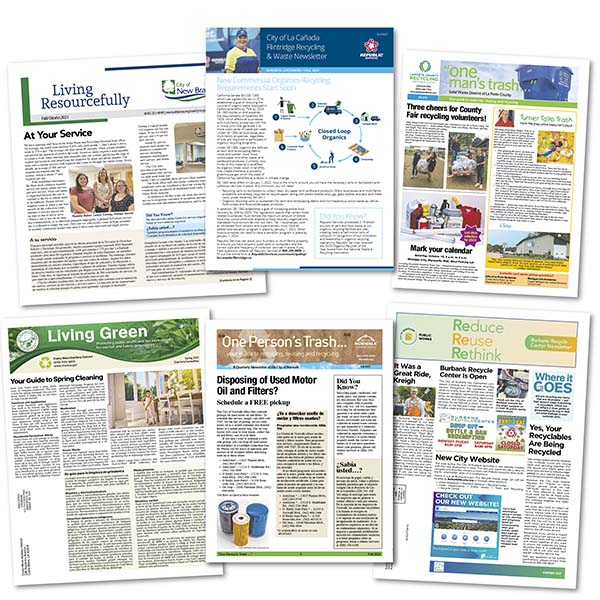 Educate Residents: Our community newsletter – known as "One Person's Trash…" or with your selected title – includes customized local information, helpful environmental tips, recycling reminders, best practices and more. Whatever recycling, waste reduction or environmental issues you need to communicate to your residents, we've got you covered.
Available as a print or electronic newsletter, "One Person's Trash…" combines your local news with current environmental trends and advice, so your residents have the best information to be your community's environmental champions.
We save you time and money by combining your custom information with approved environmental educational content developed by our expert editorial staff. Better yet, each print newsletter comes with a PDF you can post and promote online. Use our experienced translators and our mailing services to save time.
Related Communications and Translation Services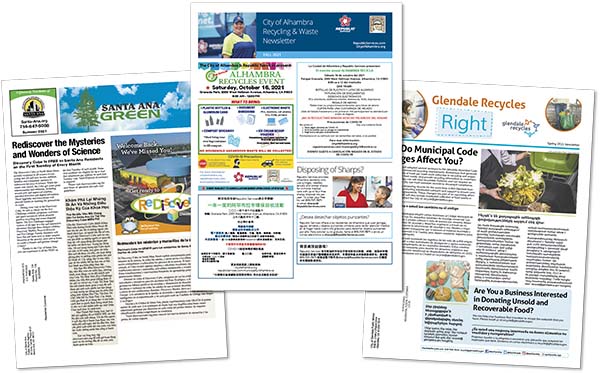 Educate Everyone: Customized flyers, brochures and other publications are available to fit your needs. This includes translation services for newsletters and other publications upon request. We work with experienced translators who are familiar with local solid waste services. Languages available include Spanish, Chinese, Vietnamese and more. Prices vary depending on language.