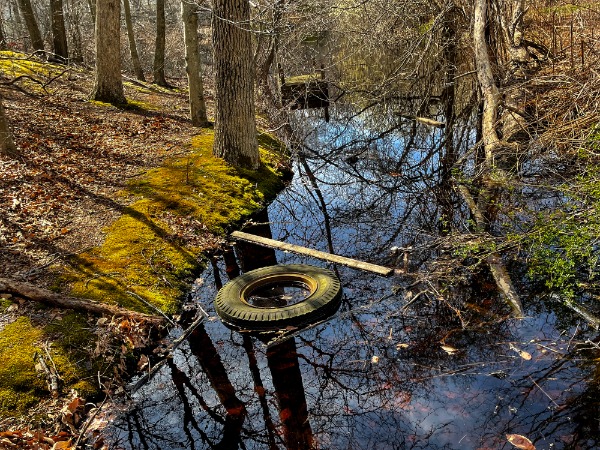 Keep America Beautiful (KAB) has been working for almost 70 years to help reduce litter, improve recycling, and beautify communities. With more than 650 state and community-based affiliate groups and more than 1,000 partners, it is the largest community improvement organization in the United States.
"At Keep America Beautiful, we believe in a shared responsibility to keep our communities clean and green," said Helen Lowman, PhD, Keep America Beautiful President and CEO. "As the COVID-19 pandemic continues, it is imperative that we do our part to properly dispose of trash and litter."
To help us understand the scope and magnitude of the issue, KAB published a new scientific study in 2020 to identify and measure litter in the United States. While the previous studies, published in 1969 and 2009, focus on litter along roadways, the 2020 national litter study separates out roadway and waterway litter for a clearer understanding of the problem.
Here are some highlights from the 2020 study.
The Good
• People don't like litter. About 90% of Americans believe that litter is a problem because it damages the environment, poses health and safety concerns for people and animals, reduces property values, and negatively impacts tourism and businesses.
• Overall, we are littering less. The amount of litter scattered across America's roadways has decreased by over half since 2009 — approximately 51.2 billion pieces of litter in 2009 compared to about 23.7 billion pieces of litter in 2020.
• Americans continue to recycle. The recycling rate has increased from less than 7% in 1960 to the current rate of about 32%. According to the EPA, recycling and reuse programs accounted for 681,000 American jobs and $37.8 billion in wages.
The Bad
• Approximately 50 billion pieces of litter are now present along roadways and waterways in the U.S. — this equates to 152 pieces of litter per person. Similar amounts of litter were found in roadways and waterways.
• Nine out of ten pieces of litter found on the ground in the U.S. were less than four inches in size. Though smaller litter may be less visible, it is challenging to clean up.
• Items made of plastic account for over one-third of all litter.
• Cigarette butts continue to be the most littered item in the United States, as they do not break down in nature.
• Plastic films, grocery bags, food wrappers, and snack bags are the next most littered items; this includes 350 million plastic bags.
• Over 800 million pieces of fast-food packaging were littered on United States roadways and waterways, including 394.7 million fast-food cups.
• Alcoholic beverage containers are a big problem, as they are littered about twice as much as non–alcoholic beverage containers.
• An estimated 207.1 million COVID-related gloves and masks were littered along roadways and waterways. Disposable gloves accounted for 70% of PPE litter.
The Not-So-Ugly
• People can choose not to litter. It's simple. Just take your trash with you until you can dispose of it properly.
• You or your group can clean up litter with the Keep America Beautiful #152andyou campaign.
• In states where consumers are charged a bottle deposit for beverage containers and credited when the empty bottle is returned, substantially less bottle litter was found.
• Americans litter more where there are no trash cans, where litter is already present, and when they don't care about the area. If these are addressed, there will be less litter.
• Personal Protective Equipment (PPE) litter was barely seen prior to 2020, the beginning of the COVID pandemic. Being unique to the litter stream, scientists can now study it to determine how, and to what degree, litter moves from roadways and populated areas to our waterways. This understanding can help address the larger litter problem more effectively.
• With everyone pitching in to do their part, we can have a healthier, more beautiful world.
Photo credit: futurewalk | iStock | Getty Images Plus