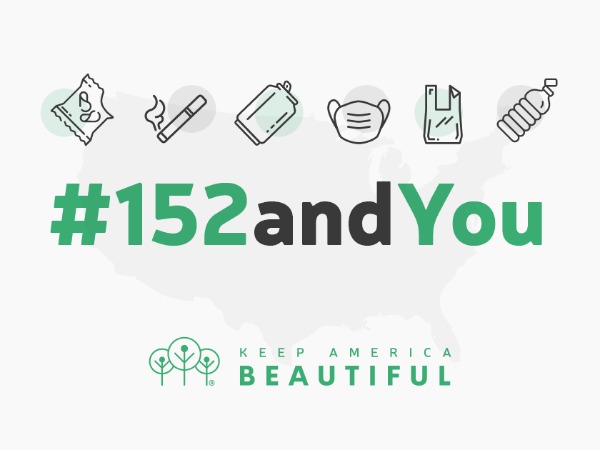 Want to help create a litter-free community? Take the Keep America Beautiful (KAB) 152andYou Challenge!
Last week, we shared results from the KAB 2020 National Litter Study. In response to the study, KAB is challenging each person to pick up 152 pieces of litter each. Why? If everyone picked up 152 pieces of litter all at once, there would be no litter on the ground until someone littered again. So grab a trash bag, some gloves, and maybe a friend or two, and pitch in to make a difference. Please don't litter and do your part to clean up the litter that is present. One challenge participant got 152 pieces of litter in 15 minutes. We all can spare that time!
Share your photos and information about your efforts on social media, and don't forget to tag #KeepAmericaBeautiful and #152andyou challenge. Check out the posts on Facebook, Instagram, and Twitter to see what others are doing.