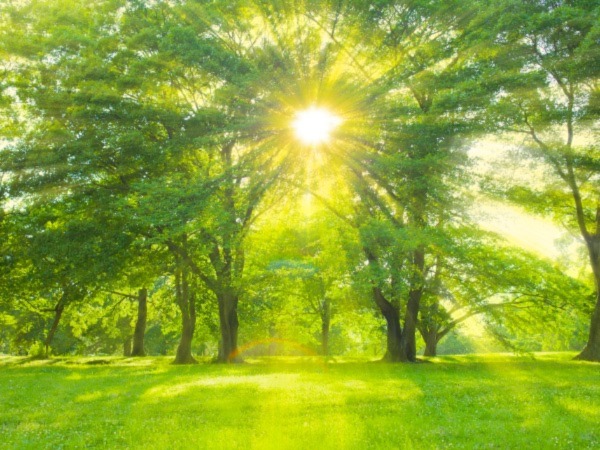 April is a great month to remind ourselves that we are caretakers of this beautiful planet we call home. Last week, we celebrated Earth Day. This week, we celebrate Arbor Day, and one way we can show our commitment to the earth is to plant a tree this week!
Nationally, Arbor Day falls on the last Friday in April, but some states choose different dates depending on the best time of year to plant trees locally. For example, in Florida, it's the third Friday in January. In Texas, it's the first Friday in November. Whenever it occurs, Arbor Day encourages us to plant and care for trees and celebrate everything they do to improve our planet and make it a better place to live.
Trees do a lot for us!
Trees provide the earth with oxygen. Their cooling shade keeps us out of the sun's heat. They help to filter pollution from the air we breathe. Wild creatures like squirrels and birds make their homes in trees. They also offer us resources, from the paper we read and write on to lumber for our homes and food like walnuts and apples.
A recent survey by the Arbor Day Foundation found that "nearly 9 in 10 Americans (88%) believe now is a critical time to be replanting our nation's forests" and "91% of U.S. adults agree trees help fight climate change. This response aligns with the perspective of scientists who have long pointed to trees as a cost-effective way to address threats facing the environment," per Dan Lambe, chief executive of the Arbor Day Foundation, in their April 19, 2023 media release. The Foundation aims to plant 500 million trees by 2027 to help replenish the forests most in need in the United States.
Ways you can celebrate trees where you live
Here are just a few ways you can thank the trees near you:
Get together with family or friends to clean up a park or other wooded area in your neighborhood. Trees need a clean environment to survive and thrive.
Learn to identify the trees in your neighborhood. If you need a tree identification guide, look for a book at the local library or use the tree identifier tool on the Arbor Day website.
Take a walk in nature and enjoy the beauty of the trees you see and the shade of the tree canopy overhead.
Learn more about how we benefit from trees, like cleaner air and water, cooler homes, and reduced stress.
Plant a tree in your yard or attend a tree planting in your community. Many communities have free trees around Arbor Day, so check for a tree giveaway near you.
Not able to plant a tree? Donate to an organization like the Arbor Day Foundation, One Tree Planted, The Nature Conservancy's Plant a Billion Trees, or any local organization that plants trees where they are most needed.
Image credit: wat | iStock | Getty Images Plus