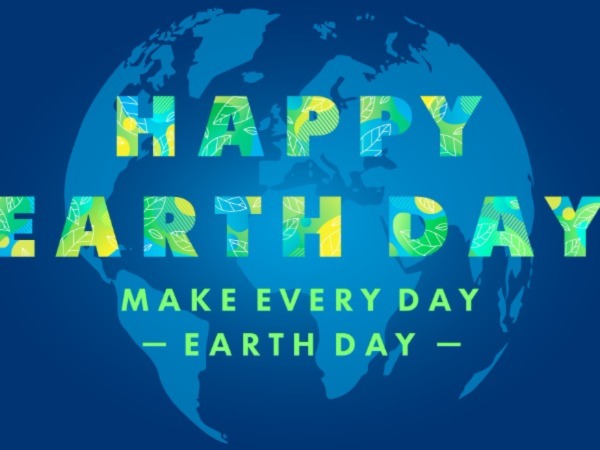 While we celebrate Earth Day on April 22 every year, it's what we do to protect our planet and environment each day throughout the year that's critical to the impact we can make. All the actions we take in our everyday lives, no matter the size, add up to make a difference.
Looking for some new actions to take this year? Here are some ideas for year-round efforts you can add to the good practices you already have. And in case you need a refresher, here's A Brief History of Earth Day with all the details on this annual celebration.
At Home
Exchange household cleaners containing toxic chemicals for greener options, such as using vinegar for streak-free windows or making your own laundry detergent.
Stock your kitchen with empty containers from spreadable butter, sour cream, lunch meat, and other foods sold in plastic tubs and use them to store leftovers or take your lunch to work.
Donate or sell items you don't use anymore that are still useful, such as electronics, clothing, small kitchen appliances, DVDs, and books. Online marketplaces make it easy to sell these items, or you can donate locally through a website like Freecycle or to a nearby charity or drop them off at a local reuse center.
Instead of sending fruit and vegetable scraps to the landfill, use them to create healthier soil by mixing them with yard waste in a backyard composting bin.
Cook using fresh ingredients to reduce packaging waste, and only prepare as much as you can eat while the food is fresh. Remember to freeze leftovers to enjoy later.
In the Community
Give your time and energy to help at local events, such as community cleanups, Arbor Day tree plantings, or Earth Day celebrations, or with programs like a community garden in your neighborhood or at a place of worship.
Join in beautification activities in your neighborhood or at your home. For example, planting trees helps clean our air and provides cooling shade. In addition, flowering shrubs and wildflowers attract pollinators.
A vegetable garden can feed your family, with any extras shared with neighbors or coworkers.
Litter attracts more litter, so do your part to keep your neighborhood clean. Report any signs of illegal dumping, keep the lids on your curbside carts closed, pick up stray paper or wrappers that you see outside (never touch any needles, food, or other potentially contaminated litter with bare hands), and dispose of any trash or recyclables in their appropriate bins in public areas.
Every Day, Everywhere
Know what is recycled locally and recycle all of those items regularly. Not sure what is accepted for recycling? Check with your local solid waste authority.
Carpool or take public transportation to work, school, extracurricular activities, and club meetings. Better yet, walk or ride your bike when possible.
Make it a habit to use reusable shopping bags when you go to the store or farmers market.
Skip the bottled water and refill your own reusable water bottles or cups. Not only will you create less waste, but you'll also save money since tap water is much cheaper than bottled water.
Kindly decline single-use plastics, such as straws, plastic utensils, drink cups, or takeout containers, when possible. Take your own reusable versions to fast-food restaurants or coffee shops instead.
Did you miss last week's post about the theme for this year's Earth Day celebration? You can catch up! Read Ready to "Invest in Our Planet"?
Image credit: Xenia Artwork | iStock | Getty Images Plus