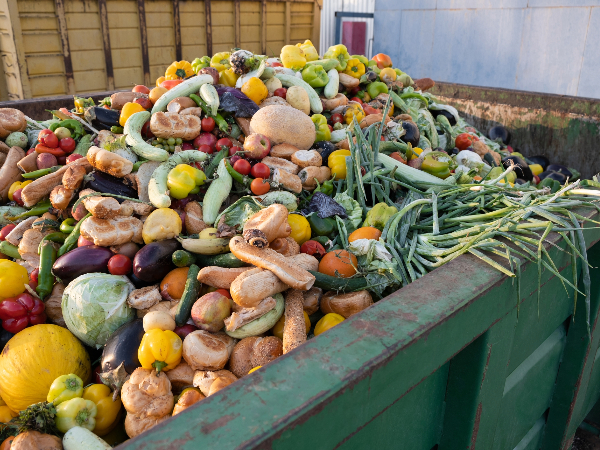 Bipartisan legislators introduced a bill in the House and the Senate to address U.S. food waste. The New Opportunities for Technological Innovation, Mitigation, and Education to Overcome Waste is more easily known as the "NO TIME to Waste Act." The bill, which was introduced less than two weeks ago, would boost the U.S. Department of Agriculture's (USDA) efforts to reduce food waste while also addressing hunger.
A one-page summary of the act, shares that, "Most of this food decomposes in landfills, generating and releasing methane gas, a greenhouse gas approximately twenty-five percent more potent than carbon dioxide. Most importantly, food that reaches landfills can never do what it was intended to do: feed people."
According to a news release by one of the bill's sponsors, U.S. Representative Chellie Pingree (D-Maine), if passed, the NO TIME TO WASTE Act would:
Establish an Office of Food Loss and Waste in the USDA
Improve coordination to prevent and reduce food loss and waste
Establish a Food Recovery and Distribution Infrastructure Support and Coordination Block Grant Program
Strengthen the federal government's approach to food loss and waste by authorizing an interagency collaboration
Support composting and food waste reduction projects with additional grant support
Promote public-private partnerships that commit to reducing food loss and food waste
Initiate a national food waste education and public awareness campaign
"Each year, around 40 percent of all food produced in the United States is lost or wasted despite the fact that more than 34 million Americans, including 9 million children, go hungry. When it comes to combating hunger, there is no time to waste," said cosponsor Congressman Mike Lawler (R-NY). "This bill is an important step to eliminating food waste and hunger, goals that we all share, regardless of politics."
We agree with the bill's sponsors that there is "no time to waste" and that education and public awareness are crucial to the success of any solid waste program. We are helping out clients educate their communities about food waste and how to combat it by not over-purchasing foods, making use of leftovers, and composting what remains.
Track the bill's progress here.
Image Credit: Roman Mykhalchuk | iStock | Getty Images Plus