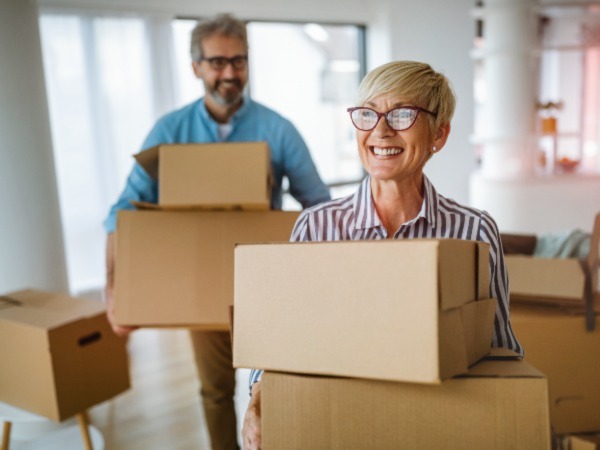 Millions of Americans move every year. Is this your year to relocate? No matter where you are moving, here are some tips that you can use to make your next move a green one. Choose any of these tips that fit your needs and your budget. Just making a couple of small changes can have a huge impact!
Plan Ahead
Planning ahead as far as possible can bring a lot of benefits. This will give you more time to organize your belongings and evaluate what you need to bring with you and what you can get rid of. The garage or attic is a good place to start. Carefully dispose of household hazardous waste, and then separate the things you can get rid of from the things you'll keep. For items you no longer need that are in good condition, you have a few options. You could sell them online or have a garage sale. You could also donate them to a local charity or secondhand store. Getting rid of unnecessary items will help save gas and money by reducing the weight when you are moving your things. Plus, it will make unpacking quicker and leave you with less clutter in your new home. Check out Good Deals That Do Good for tips on selling and donating things you no longer need.
Take Fewer Trips
All those hours spent playing Tetris are about to come in handy. When you're moving your things from your old home to your new one, be sure to pack your car or truck completely full to reduce the number of trips you take. If you have a lot to move, it may be cheaper to rent a van or truck that can carry everything in one trip. If you have a long way to go, you'll probably hire a moving company.
Get Creative When Packing
Whether you know it or not, you probably have a lot of good packing containers in your house already. While you will likely have to obtain some boxes, start by using suitcases, coolers, empty boxes on hand, reusable shopping bags, and plastic totes. Pillows, towels, and blankets can be used to cushion fragile items.
Search for Free or Low-Cost Used Boxes Locally
Buying boxes can be expensive, but you can probably get some for free if you just ask. Call local businesses or ask your neighbors if they have free boxes. You can also look online on Craigslist, Nextdoor, Facebook, or the U-Haul Exchange.
Buy Recycled Cardboard Boxes
UsedCardboardBoxes.com collects used boxes from businesses around the country and ships them to you.
Borrow Recycled Plastic Boxes and Then Send Them Back
Skip the cardboard boxes entirely and rent plastic moving boxes. Find local merchants by searching the internet for "plastic moving box rental near me."
Use Eco-Friendly Packing Materials
Newspaper is great for providing a little extra cushion. Instead of packing peanuts, shredded paper does the job just as well. Everyone loves bubble wrap, especially popping it after its job is done. If you buy bubble wrap, search for recycled-content products.
When the Move Is Done, Reuse and Recycle
Congratulations! You've successfully moved into your new home! Once you've unpacked, there's just one step left. Reuse or recycle your cardboard boxes and recycle your paper packing materials, such as newspaper or packing paper. If you used bubble wrap, visit Plastic Film Recycling to find locations where you can recycle it. For items that are still in good condition, consider offering them to your new neighbors on sites like Nextdoor, Craigslist, Facebook Marketplace, or Freecycle. Reuse is always better than recycling.
Credit: nd3000 | iStock | Getty Images Plus