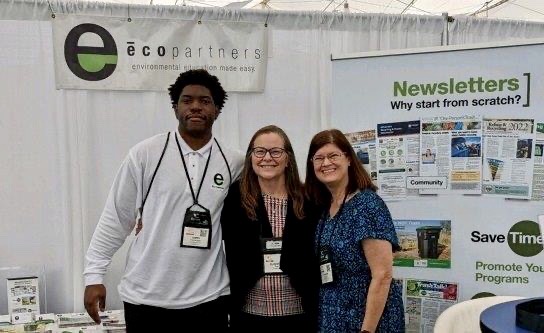 We love a good conference, and WASTECON in San Diego last month was an excellent one! Conferences, both regional and national, allow us time to connect and reconnect with partners and clients while staying abreast of current issues. There was also time for fun!
Key challenges in solid waste
This year's WASTECON addressed key challenges in solid waste today. The issues include labor shortages, new environmental regulations, finding ways to increase waste diversion and recycling, and safety.
Collecting solid waste and recyclables is the seventh most dangerous job in the United States. SWANA's new Strategic Plan has a goal of getting the industry off the national list of the ten most dangerous jobs.
A fresh take
This was also Eco Partners' Writing & Production Assistant James Washington's first time to attend a national conference. If you were at WASTECON too, we hope you had a chance to talk with James at our booth. Here are his reactions to this year's conference.
My first WASTECON was better than I expected it to be and left me encouraged and more informed than I was when I arrived. I met many people who work in different industry sectors, and it was great to see us all working toward improving our environment.
My favorite part of the conference was the opportunity to learn from others and hear about their roles in the waste management industry. SWANA events like this one provide attendees like me the benefit of learning from each other and forming partnerships to increase our impact.
What are the current challenges and issues facing your community? Eco Partners would love to help you communicate them and share how you are addressing them.