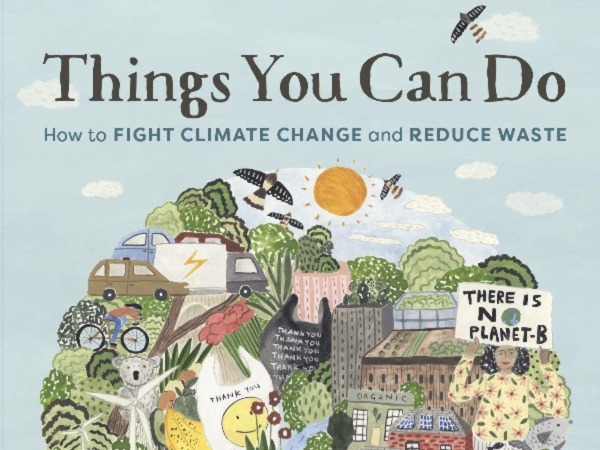 Looking for more green resolutions for 2023? Eduardo Garcia's 2022 book Things You Can Do (Ten Speed Press, 256 pages) is filled with ideas and suggestions to consume wisely, save energy, and reduce waste.
Garcia found inspiration in his own career and life. His work as a journalist focused on energy production and took him around the globe. During his years as a foreign correspondent, he says, "I led an itinerant lifestyle that forced me to downshift and live with less, which I found immensely gratifying."
According to the description by it's publisher, Penquin Random House, the book is "based on Garcia's popular New York Times column "One Thing You Can Do." This helpful book proposes simple solutions for an overwhelming problem. In each chapter, Garcia tackles an issue then delivers ways to make a positive impact.
Here are some examples:
Simple things you can do!
Eat a climate-friendly diet
Reduce food waste
Cool your home without an air conditioner
Save energy at home
Adopt zero-waste practices
Increase the fuel efficiency of your car
Hack your toilet to save water
Slash the carbon footprint of your online shopping
Garcia set out to write a how-to book that instead of being "preachy and prescriptive" was "science-based but also fun, hopeful, and inspirational." The result is an illustrated book, created in partnership with designer Sara Boccaccini Meadows, that offers a guide to our planet along with wide-ranging, practical tips to make it a better place for our generation and those that follow.