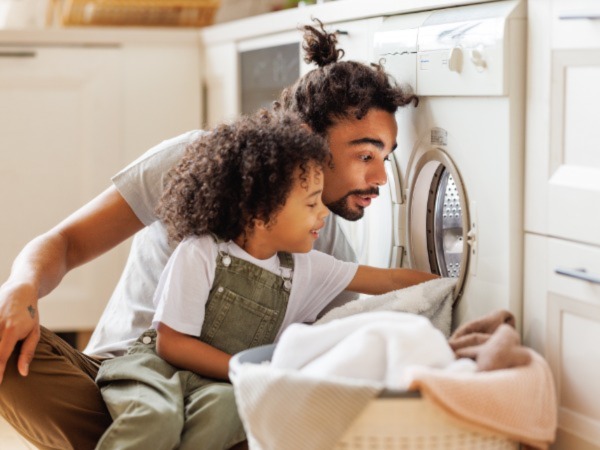 As humans, we like things that make our lives easier. So many of our machines today make everyday tasks easier — from washers and dryers that clean our clothes to stoves that cook our dinners to hot water heaters that provide warm water for washing dishes and taking showers. A furnace keeps you warm in winter, and you probably have an air conditioner that keeps you cool in the summer. All of these large appliances are machines that are important in our daily lives, but what happens when one of them is too old to work well or quits working completely?
When it is time to replace an older appliance that still works, many organizations, such as Habitat for Humanity's ReStore, The Salvation Army, and St. Vincent de Paul, will accept it as a donation to help someone in need. Some of them will even haul old appliances away for free! Be sure to call first to make sure appliances are accepted and/or hauled in your area. Or, you may choose to sell the old appliances to someone. If the machine no longer works, parts can be recycled in many ways. The steel can be recycled and used to make new products, but some creative folks are putting old appliance parts to fun uses. For example, you can bury the inside tub of a washing machine up to the rim to make a great fire pit out in the backyard. Old appliance parts can be used to make interesting artwork, too!
We have lots of machines to make our lives easier, but we should take care not to waste the valuable materials in them. Old appliances do not need to go to landfills. You can call your county recycling center or solid waste authority to find a location in your county that accepts appliances.
Image credit: evgenyatamanenko | i Stock | Getty Images Plus