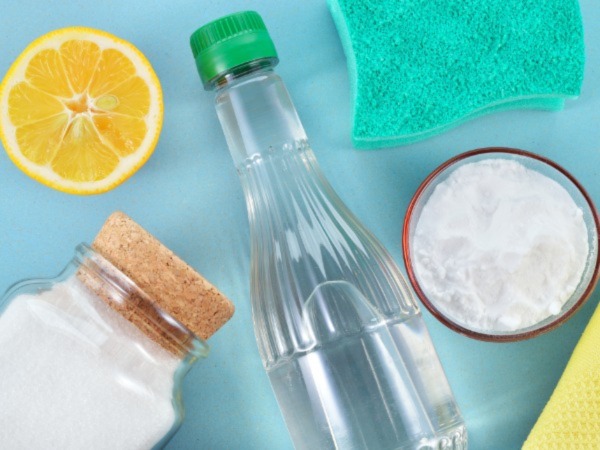 Creating less hazardous waste in the first place is a good thing! Here are some easy trade-offs to trim the toxics in your home:
Whenever possible, use hard work instead of chemicals. Rather than a toxic and smelly "no-scrub" bathtub cleaner, use a milder soap and a scrub brush—and your muscles, of course! You can also look online for recipes to make your own non-toxic cleaners at home.
Choose water-based products when available, such as latex paint. Not only is latex paint non-toxic, but you can also clean up your brushes and trays with water. This means that you won't need toxic paint thinners, either. Remember—latex paint is not hazardous waste. If you have latex paint you no longer need, dry it out and put it into the trash (with the lid off) once it is solid and dry.
Use up what you already have. Don't buy more chemicals when what you have at home can do the job. Check the cupboards and shelves before you head to the store.
Purchase only the amount you need. If you will be painting the edge of a bulletin board, you won't need a gallon of paint! Choose the right size container for the job you need to do.
Give away or trade stuff you won't be able to use completely. Maybe your neighbors could use some of the fertilizer or pesticide that you don't need. Ask around and swap with neighbors.
Stop storing unneeded household, automotive, and lawn and garden chemicals.
See if your local solid waste authority has a location where you can deliver unneeded household hazardous waste. Be sure to follow all safety precautions when transporting.
For more ideas, check out 7 tips for Spring Cleaning.
Credit: Geo-grafika | iStock | Getty Images Plus