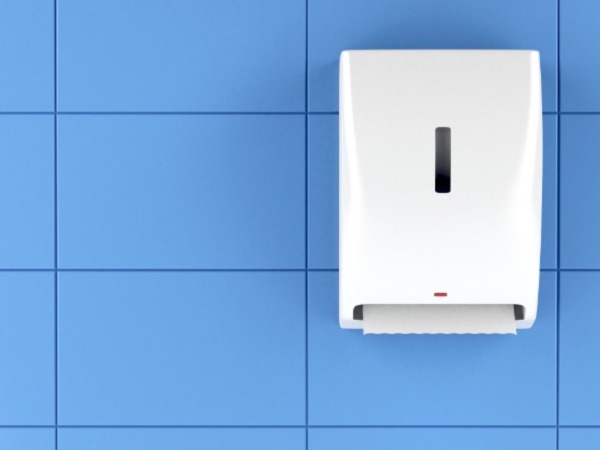 How many paper towels do you grab to dry your hands?
More than thirteen billion pounds of paper towels are used in America each year. Many times, we take multiple towels to dry our hands. But, if we each gave up just one paper towel each day, we could save 571,230,000 pounds every year!
So, how do we make the most of only one paper towel or even one-half of a paper towel? Joe Smith, an attorney from Oregon, has a 2012 TED talk that explains it takes two simple steps before drying: SHAKE and FOLD.
All you have to do: shake and fold
After turning off the water, SHAKE the water off your hands. Next, FOLD a paper towel in half. If it is a tri-fold towel in a public restroom, open it up and fold it in half. Now wipe your hands dry! You can watch Joe Smith demonstrate his one-towel technique.
Why is folding important? For the science-minded among us, Smith says that folding the towel makes it more effective because of "interstitial suspension." In other words, the water gets suspended in the empty space between the paper towel's layers. (This wicking phenomenon is also called capillary action.) As a practical matter, folding has two advantages: it reduces excess towel at the edges which are not used, and it makes the towel thicker so that the paper between the hands does not become saturated. Once saturated, the towel has no further drying capacity.
Other ways to save paper towels include using an air dryer whenever available and using fabric towels at home, which cut down on waste as well as paper consumption.
Image credit: MileA | iStock | Getty Images Plus