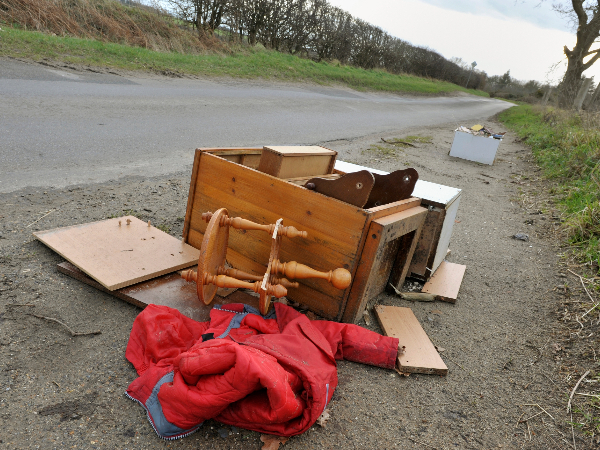 Discarding trash or other unwanted items in empty lots, along highways, or in other unapproved locations is considered illegal dumping, and it is against the law. Commonly dumped items include furniture, appliances, tires, construction waste, household trash, and hazardous materials.
These illegally dumped items often attract curious children, posing significant health and safety risks. Dirty diapers and food trash attract rodents, insects, and other vermin. In addition, dumping items pollutes soil and water and destroys natural beauty.
Be sure to sell, give away, recycle, or landfill items you no longer want or need and keep our environment clean, safe, and healthy. If you see an illegal dump site, please get in touch with your local solid waste authority for instructions on correctly reporting it.
For more on illegal dumping, check out this Environmental Protection Agency, Region 9, brochure.
Image credit: Grahamphoto23 | iStock | Getty Images Plus