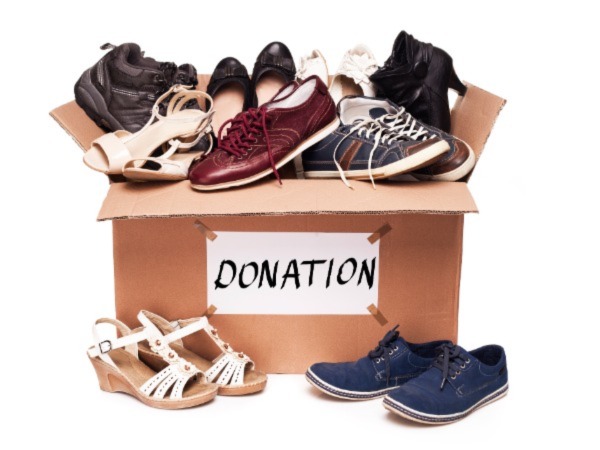 Last week, we introduced Changing Footprints, an Indiana non-profit that works to divert used shoes from the waste stream. After sorting and cleaning, this nonprofit organization gives the shoes for free to those in need. For those not in Indiana, a similar program is Soles4Souls.
(As a reminder, we shared that the average person in the U.S. owns about 17 pairs of shoes and buys six to seven new pairs of shoes every year! Sadly, only about 15% of all of the unwanted old shoes and clothes are donated or sold.)
If you also find yourself with too many shoes, how can you create less shoe waste in the first place? Here are a few easy tips to cut your closet shoe pile.
Follow these "less shoes" tips!
• Buy only the shoes you need. Make sure you don't already have a similar pair that will work with your outfit.
• Save up and buy fewer shoes of higher quality so they will last longer. You'll save money in the long run and keep your shoe count low.
• Consider repairing shoes instead of replacing them.
• Share your unwanted shoes. Ask neighbors, friends, or family if they could use your unwanted shoes, especially those that you only wore a few times.
• Consider selling excellent condition or highly desired shoes through online marketplaces, such as Facebook Marketplace, Nextdoor, Craigslist, eBay, or OfferUp.
• Host a used shoe drive with Changing Footprints or Soles4Souls or to benefit other organizations which help people in need of shoes.
Image Credit: pepifoto | iStock | Getty Images Plus