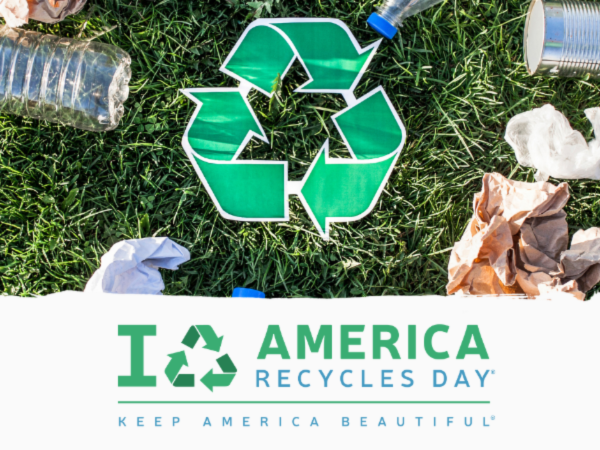 Two years ago, on America Recycles Day 2020, the U.S. Environmental Protection Agency (EPA) announced that it was working on a National Recycling Strategy. Unveiled last year, the strategy is designed to help the U.S. meet the 50% recycling goal and identifies several areas for improvement. These include building stronger markets for recyclable commodities, upgrading recycling facilities that process materials, ensuring that residents and businesses have access to collection and drop-off services, reducing contamination, and creating a toolkit to improve recycling communications.
Each year on November 15, we receive an important reminder about the economic and environmental benefits of recycling. This America Recycles Day, the EPA and Keep America Beautiful are asking us to find new ways to reduce, reuse, and recycle to help meet the goal of increasing our national recycling and composting rate to 50% by 2030.
Since the early 2000s, the amount of waste recycled or composted in the U.S. has stayed between 30% and 35%, while at least 60% of most household waste is recyclable or compostable. Recycling is the easiest thing we can do 365 days a year to save energy, conserve natural resources, reduce air and water pollution, and create jobs.
How to help meet this recycling goal? First, "precycle" by selecting locally recyclable products and packages when you shop. And be sure to find out what is accepted for recycling in your community by contacting your local solid waste authority. Finally, make sure to close the recycling loop by buying recycled-content products. Do this by checking for terms like "post-consumer recycled content" on the label or package.
Visit America Recycles Day or the EPA America Recycles Day page to learn about recycling and pledge your support. With everyone pitching in, we can meet the nationwide goal of a 50% recycling rate by 2030.