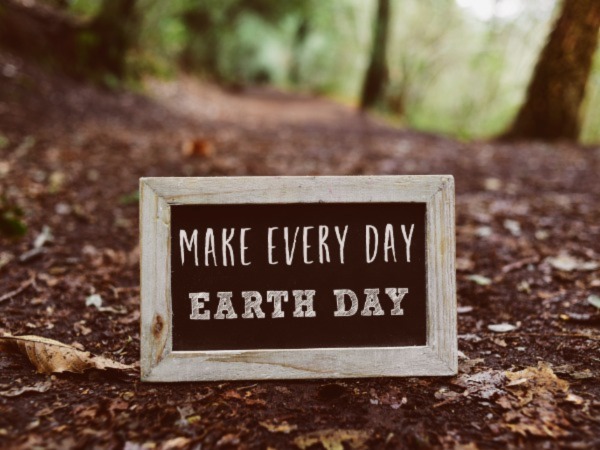 As land, air, and water pollution affected more and more people in the mid-20th century, preservation became a growing concern in the United States. By April 22, 1970, Gaylord Nelson, a U.S. Senator from Wisconsin, had planned a national "teachin" for the environment, marking the first Earth Day.
"Literally millions of Americans of all ages and from all walks of life participated in Earth Day celebrations from coast to coast," Nelson noted in a 1980 article about the 10th anniversary of Earth Day in the EPA Journal. That first Earth Day not only raised awareness but also led to actions that improved the quality of our air, water, and land, protecting people and property, as well as fish and wildlife.
April 22, 2022 marks the 52nd anniversary of Earth Day. After 50+ years of environmental education, preservation, and conservation, it is as important now as ever to think about the environment and how our actions impact it. This is also a great time to celebrate the natural world and show our thanks for the many ways it supports us, giving us the ability to live and thrive. This Earth Day, get outside and enjoy your environment and the abundance of life it sustains. You could go for a hike, a walk, a run, or a bike ride. Look around and pay attention to the changes that spring brings to the natural world. Breathe the fresh air.
Nelson said, "So long as the human species inhabits the Earth, proper management of its resources will be the most fundamental issue we face. Our very survival will depend upon whether or not we are able to preserve, protect, and defend our environment."
Earth Day: Preserving, Protecting, and Defending Our Planet
What resources do you consume? What are you doing to take care of your little corner of our planet? How are you helping to ensure clean air, land, and water for future generations? Earth Day is a reminder that we are only visitors here. We choose what kind of world we pass along to our children and grandchildren.
To learn more about Earth Day and what you can do, read Restore our Earth with these tips or visit the EPA's Earth Day page and www.earthday.org.
Photo credit: nito100 | iStock | Getty Images Plus