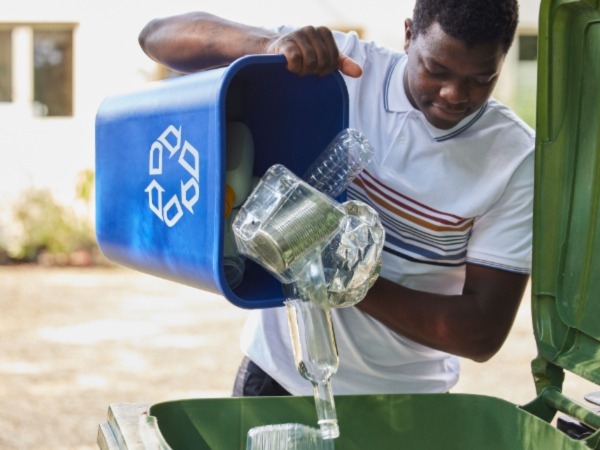 As many states consider legislation for Extended Producer Responsibility (EPR), The Recycling Partnership released a study this month that found EPR policies for packaging and printed paper could significantly increase overall residential recycling rates in the United States.
According to Keefe Harrison, Chief Executive Officer of The Recycling Partnership, "Lack of sustainable funding is one of the greatest challenges for U.S. residential recycling systems." EPR policies address this by requiring the companies that produce packaging to fund local recycling programs with fees they pay. This shifts the burden of funding away from local governments and taxpayers. To date, California, Colorado, Maine, and Oregon have legislated EPR policies while others consider them.
The Recycling Partnership's report, "Increasing Recycling Rates with EPR Policy," focuses on EPR programs for printed paper and packaging around the world and then predicts how similar programs would impact recycling in the United States. Findings showed that the U.S. recycles considerably less than countries where EPR policies are in place.
According to The Recycling Partnership's February 3, 2023 media release which announced their findings, the research revealed that implementing EPR policies would:
Increase overall residential recycling rates by as much as 48 percentage points
Create nearly universal recycling access
Increase overall participation in recycling
Boost the amount of recycled content by millions of tons
Recapture millions of dollars in lost material economic value in EPR states
Reduce climate-damaging emissions in EPR states
Create thousands of jobs
With the possibility of these new policies and a very different way of funding residential recycling, SWANA is currently working on an EPR technical policy to support members as they navigate these changes in their state and nationally.
For more on the study, check out WasteDive's February interview with Dylan de Thomas, The Recycling Partnership's vice president of public policy and government affairs.