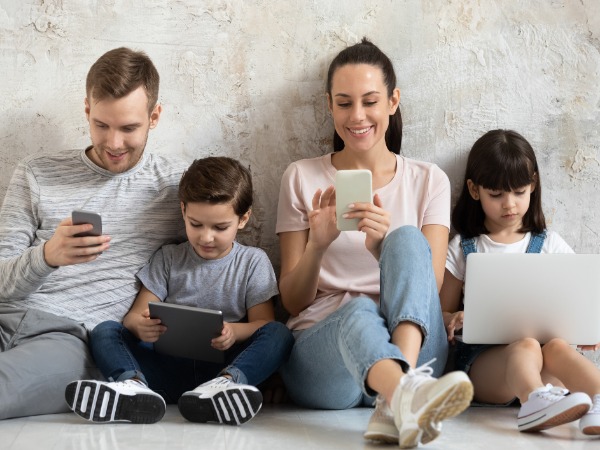 The average American home has about 28 electronic products, such as personal computers, mobile phones, televisions, and e-readers. Typically, about 12 of these electronic devices are connected to the internet — a number that experts predict will increase to 20 by 2025. Take a moment and do a quick count in your home.
When these electronic gadgets break or your family chooses to upgrade them, remember they should never go into the trash. Electronic waste is also known as e-waste. There are dangerous chemicals and metals inside e-waste that can harm our environment. So, what can you do when it is time to get rid of the electronic devices you no longer want or need?
First, think about whether you or someone else could fix a broken device and reuse or sell it. If you like to try new things, visit IFIXIT. This website provides instructions for how to fix cell phones, game consoles, laptops, and more. If the device still works, consider selling it through an online marketplace or using a website like Gazelle, which allows you to mail in devices in exchange for cash. Local game stores, like Game Stop and others, may also offer cash or trade-ins for games and consoles. Call them and ask.
If you can't fix it, sell it, or give it away, be sure to recycle. E-waste can be "e-cycled" in most communities. Contact your local solid waste authority about programs where you live, or visit the Environmental Protection Agency for more information about e-waste and where to recycle it.
If you are up for a service project, organize a cell phone drive through a community service organization, church, or at your kids' school. If you do, encourage all people donating their phones to wipe their personal data from the phones first. Search online for "cell phone recycling fundraiser" or "cell phone recycling charity" for ways that donations can raise money for school projects or help people in need.
Look around your house and notice how many electronics are in use and how many are sitting in a drawer or closet somewhere. Isn't it time to find a reuse for some old devices or recycle your e-waste?
Photo: fizkes | iStock | Getty Images Plus