We are halfway through Plastic Free July, a month-long campaign to reduce plastic waste. Have you joined the effort and tried to refuse single-use plastics?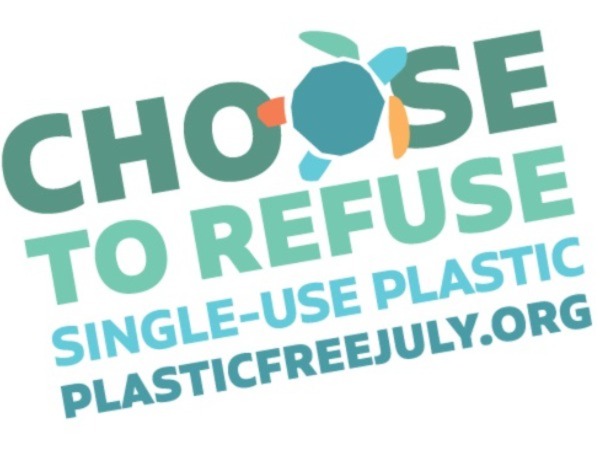 If you're looking for a place to start, one challenge you can take this year is to "Up Cup." When you "up cup," you reduce the use of single-use cups for your favorite drinks on the go. The challenge gives three options that are easy to remember: "Bring. Borrow. Stay."
Bring. Borrow. Stay.
You can bring a reusable cup with you. You can borrow or swap a cup from the café or restaurant to return later (where available). Or you can stay and enjoy your favorite beverage on-site in a reusable cup, mug, or glass.
According to Plastic Free July's media release about this effort, "Every year billions of takeaway coffee cups are consumed worldwide making them one of the most used single-use plastic items. The vast majority end up in landfills and many are littered and become plastic pollution."
Rebecca Prince-Ruiz, Founder and Executive Director of Plastic Free July, adds, "Paper-based disposable coffee cups are commonly thought to be recyclable, but they're usually lined with a membrane of polyethylene (plastic) that is not readily recyclable with paper or cardboard or biodegradable. Fortunately there are plenty of solutions to overcome the devastating impact of our daily disposable addiction."
"By switching from the disposable cup and lid we use for a couple of minutes to instead bringing our own cup for takeaways or choosing to dine-in, the average coffee lover can avoid 200-500 single-use cups a year!" Prince-Ruiz says.
So next time you get the urge for your favorite hot or cold drink, make sure you bring, borrow, or stay!
For inspiration from others meeting this month's challenge and for more ideas on how to have a Plastic Free July, check out their website.