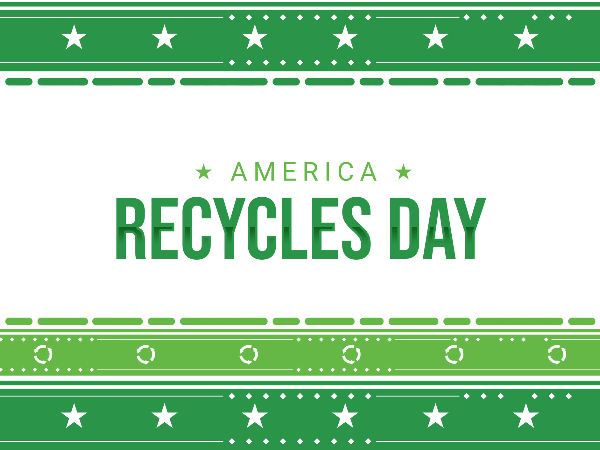 Each year on November 15, America Recycles Day serves as a call to action to encourage individuals, communities, and organizations to increase their recycling efforts and commitment to waste reduction and reuse. It is the only nationally recognized day dedicated to promoting and celebrating recycling efforts in the United States.
By actively engaging in recycling activities, educational initiatives, and community events each fall, we take steps toward preserving natural resources, saving energy, and reducing pollution. Every action we take can contribute to building a sustainable and eco-conscious community.
Ways to Celebrate
Here are some things you can do to celebrate America Recycles Day, not just this November but every day!
Recycle Right– Take the opportunity to review your local recycling guidelines and ensure you're recycling correctly. Educate yourself about what can and cannot be recycled in your community.
Educate Others– Spread awareness about recycling and its environmental impact. Share recycling tips on social media, host a virtual presentation, or share what you have learned with a local civic organization.
Make Art From Recycled Materials– Organize an art project using recycled materials. Get creative and show how discarded items can be transformed into beautiful art pieces.
Community Swaps –Organize a swap event where people can exchange gently used items they no longer need, reducing the need for new purchases.
Remember, America Recycles Day aims to encourage and inspire everyone to take small actions that collectively make a significant impact. Whether recycling more, reducing waste, or educating others, every effort counts toward protecting our planet and creating a more sustainable future.
Image credit: Ahmad Bilal | iStock | Getty Images Plus