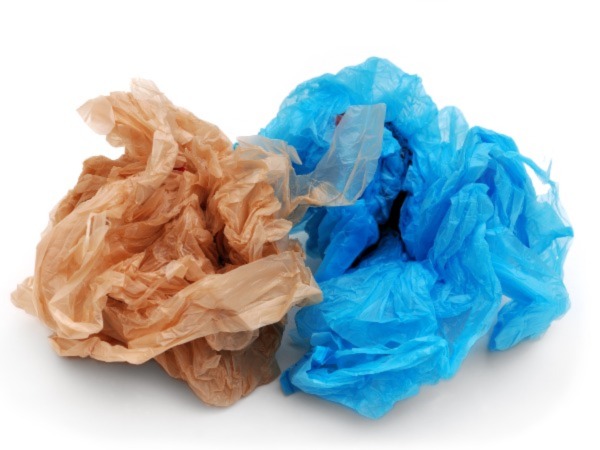 Plastic bags are a significant source of contamination in the recycling stream. In fact, they may be the number one contaminant. When plastic bags are mixed with other recyclables, they get tangled in equipment at the sorting facility, causing frequent stops to remove them and sometimes damaging the equipment. Plus, they do NOT get recycled.
Instead of mixing plastic bags with other recyclables, try these tips.
Reuse plastic shopping bags by returning them to the store and refilling them with groceries. Repurpose bags around the house. Larger plastic bags can be used as trash liners for small wastebaskets. Smaller bags, such as bread bags, can be used for food storage or dog waste disposal.
Recycle empty, clean plastic bags, such as shopping bags, dry cleaning bags, and plastic wrappers from cases of water bottles and other drinks. Plastic bags are often accepted for recycling in special bins at grocery and home improvement stores, such as Target, Walmart, and Lowe's. Check out Earth911's article, Plastic Bag and Plastic Film Recycling for Beginners.
Replace plastic bags with reusable shopping bags. The easiest way to deal with plastic bags is not to have to deal with them at all! Just remember to keep your reusable bags clean with these tips.
Image credit: NoDerog | E+ | Getty Images